Executive, Business, Life (e.g. Depression, Relationship & Divorce) and Recovery Coaching
---



Research on Coaching
There is a 99% satisfaction rate with people who have had a certified coach.
People who hire coaches stay with their coach for 3 to 5 years.
There is as much as a 500% return on the coaching investment. The accountability role of  a coach helps individuals perform at much higher levels. This also depends on the quality of the coach. 
Sample Coaching Activities
---
INTRODUCTORY COACHING PACKAGE This month-long package gives you a chance to try coaching out without committing to a full 6-month or 12-month engagement. The intro package is good for one year from the date of purchase. It's a great gift for family and friends or your wife or husband! I do gift certificates, too!
*1 month includes weekly coaching calls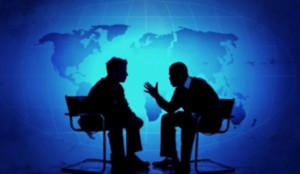 ---
 Executive, Life (e.g. Relationship &  Divorce), Recovery Coaching
How would you feel about a relationship that is entirely focused on your growth and helping you reach your goals? Help over-coming an addiction? A coaching partnership holds you accountable to your purpose and vision – it is a relationship where someone is really listening to you rather than just hearing the words you say. One of the biggest mistakes you can make when going through a divorce is thinking you can handle it all yourself. It's a very traumatic event in your life. When you're going through a divorce you really need someone to coach you through it… so you can be move on to the next chapter of your life. Talk to someone! If not me, make sure it is someone! Note: I do not give legal advice. When we are working one on one with a client, it is our number one objective to help you reach your purpose, vision and goals for any area of your life…including recovery coaching. Together, we will create a strategic plan that is a powerful way for you to gain clarity through a weekly process including interaction and accountability. The coaching relationship is a proactive way to bring empowerment to you and will help you reach your potential by creating lasting change in your life.
---
In a recent Minute with Maxwell message, John defined a coach as "…someone who can come along side of you and can correct you without criticizing you in a way that is negative in your life. A coach is a word that means 'come alongside'. Come alongside and share together, teach, listen and lead." Our coaching involves the ability to understand you: to live where you live, think how you think, and understand your perspective. From this benchmark, we will place another perspective on top of yours stretching and growing you to gently see a different way. As certified John Maxwell coaches, we can see what you are going through and things you are going to go through. Coaching is foreseeing, paving the way, coming alongside and adding value to you.

---
ABOUT THE MAXWELL COACHES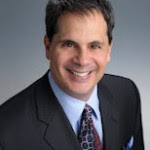 Paul Martinelli John Maxwell's team of coaches have been trained and certified by John to help you be intentional in your life both privately and professionally – by working with purpose and having a solid plan. Being intentional is about relying on a pre-determined strategy. Your greatest potential value isn't your leadership; it's in your ability to take people with leadership potential and help them become successful leaders. You can make a greater impact by developing a small cadre of leaders than by leading a huge army of followers. Our coaches are equipped with the best materials and have developed the proper skill sets to work with you one-on-one, in group settings, and through workshops and seminars to visualize, create, and execute a customized leadership strategy to best fit your needs. Sincerely, Paul Martinelli, President The John C. Maxwell Certification Program
---
---
I want to make a commitment to coaching!
FULL YEAR COACHING * Weekly Calls
FULL YEAR COACHING * Monthly Calls
6 Months Coaching *Weekly Calls
6 Months Coaching *Monthly Calls
3 Months Coaching *Weekly Calls
3 Months Coaching *Monthly Calls
1 Month Coaching * Weekly Calls
1 Hour Coaching
*Please schedule calls using the online appointment scheduler. Thank you! We accept Bitcoin!